July 2018
Preparing this Wetherell Mayfair update is rather like writing the end of summer term school reports – "effort" / "achievement".
"Head's Report" / What has been covered so far and what to do in the holidays!
For Mayfair the psalm is still Value and Volume of transactions.
The 1st six months of the year by transaction volume has been the same for the last 4 years and 50% OFF the volume of transactions for 2013 / 2014.
The good news however is that correctly priced properties are selling well – however the amount of viewings per sale is substantially up and the time taken to sell a lot longer – that is – in most cases.
Further good news; is that the £5M to £10M market has made a welcome return after three quiet years.
Also – the trophy sales over £10M have in the main been diverted from the second hand market into off-plan sales in the new developments springing up around Mayfair with pools, cinemas, leisure facilities and security.
The Future – Within the next 5 years the amount of Mayfair addresses will have increased by 10% and the residents by a potential 25% – a step change indeed.
If it was a school report Mayfair is awarded the equivalent of the "victor ludorum" for Prime Central London (Latin for "the winner of the games", usually a trophy presented to the most successful team and was traditional at some British state and public school sports days).
MAYFAIR HOUSES ARE HOT
A surprisingly active market has been the Mayfair town house between £5M to £10M.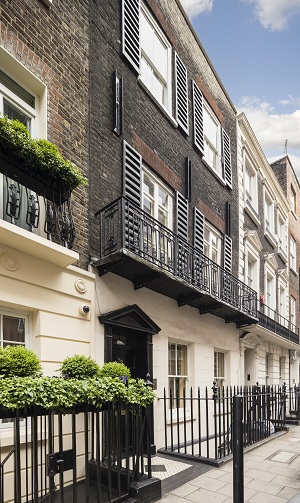 JUST LAUNCHED
An original and historic Grade II listed Georgian Mayfair town house built in 1729
Click here for link to website or more details at end of email.
MAJORITY OF MAYFAIR MARKET
With 65% of Mayfair addresses being 1 & 2 bedroom flats it is not surprising that this is a major market driver of sales for the 25 – 44 year age group that makes up 42% of the Mayfair population.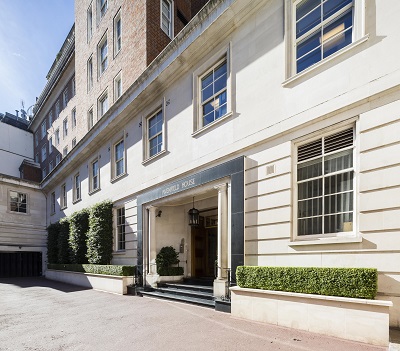 AVENFIELD HOUSE
IN & OUT – 1 bedroom pied a terre in a 1930's mansion block with its own private driveway. £995,000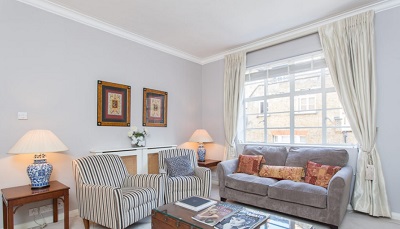 REEVES MEWS
MAYFAIR VILLAGE – A 2 bedroom off South Audley Street and close to 34. £1.65M
DO UP OR MOVE IN NOW? @ £3.5M
3 bedroom apartments make up under 20% of the built market pool.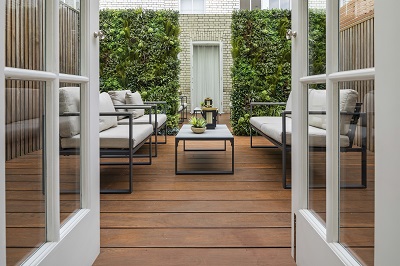 Pimm's next week on your roof terrace of an immaculate 3 bedroom maisonette in Balfour Mews @ £3.5M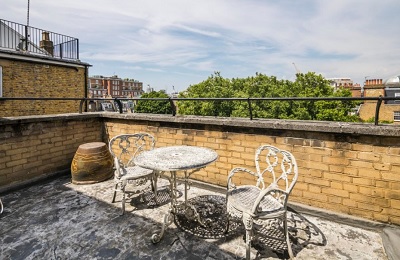 Or an unmodernised maisonette penthouse with roof top views in Upper Brook Street @ £3.5M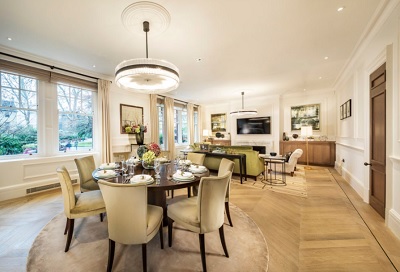 SUMMER VIEWS OVER MOUNT STREET GARDENS
Move in tomorrow to interior designed lateral living @ £8.95M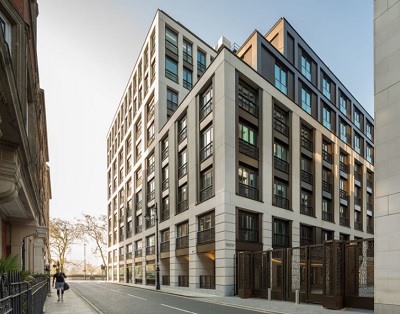 THE FIRST EVER RENTAL IN THE NEW PALACE ON THE PARK
Now that the Clarges Mayfair development is complete with owners in residence – Wetherell are privileged to be able to offer the first long term rental opportunity in Mayfair's No.1 residential development.This is a unique opportunity to live in a beautifully designed apartment @ £3,600 p.w.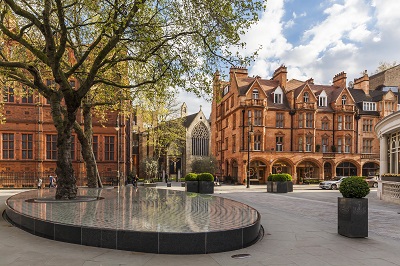 VIEWING EXPERIENCE
Summer in Mayfair – the restaurants, the clubs, the art exhibitions and fairs, the hotels and the social season – if you can afford the time to view some properties then there has never been a better selection!
………………………………………………………………
http://wetherell.co.uk/detail/2-bedrooms-Flat-For-Sale-Reeves-Mews-Mayfair-W1K/sm93765?b=20430000
Reeves Mews, Mayfair, W1K, £1,650,000
A bright two Bedroom apartment of 710 square feet located in the heart of Mayfair Village benefitting from a long lease and lift.
http://wetherell.co.uk/detail/4-bedrooms-House-For-Sale-Park-Street-Mayfair-W1K/sm170952?b=20430000
Park Street, Mayfair, W1K, £5,000,000
A rare opportunity to own an original Mayfair townhouse, Grade II listed and built in 1729.
http://wetherell.co.uk/detail/1-bedroom-Flat-For-Sale-Park-Lane-Mayfair-W1K/sm203678?b=20430000
Park Lane, Mayfair, W1K, £995,000
A perfect Park Lane Pied á Terre, set on the second floor of this prestigious portered apartment block, only moments from the open spaces of Hyde Park.